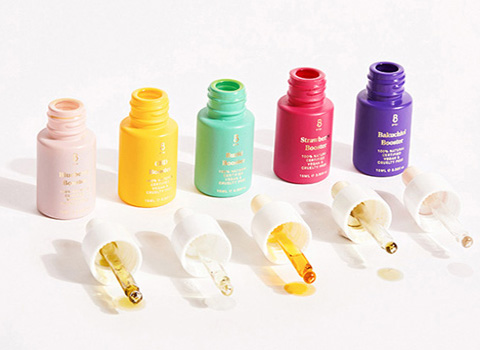 SHOP THE RANGE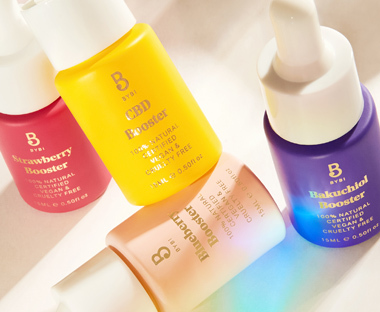 Boosters
BYBI Boosters are designed to enhance your current skincare routine with quick, targeted results. They work perfectly applied directly onto the skin or mixed into your favourite moisturisers or serums.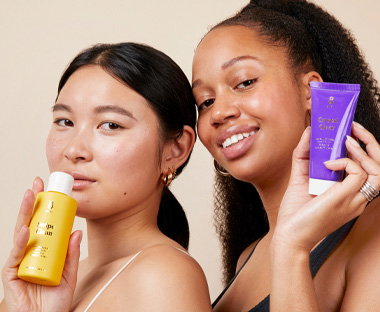 Cleansers
Gentle yet hard working cleansers to effectively remove grime, oil, dirt and makeup whilst clarifying and balancing the skin, with ingredients including prebiotics and salicylic acid.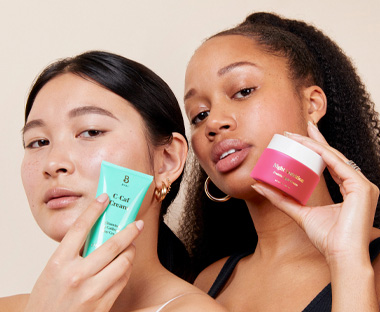 Moisturisers
BYBI's hydrating moisturisers are designed to brighten, soften, repair or protect your skin with rich active ingredients including vitamin c, caffeine and proteins.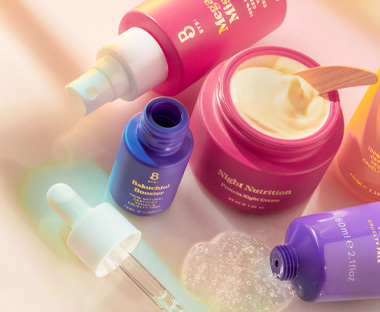 Best Sellers
Shop the best-selling, cult classics from BYBi including the sellout retinol alternative Bakuchiol Booster and AHA brightening mask Acid Gold. Always 100% vegan, natural and cruelty-free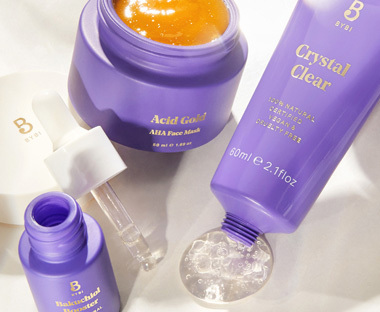 Regenerate
Regenerate the skin with BYBI collagen-boosting skincare. For smooth, strong and refined skin when you're feeling dull, damaged or clogged.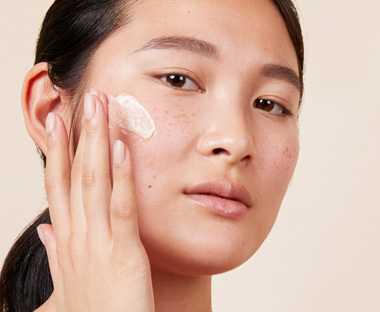 Soften
BYBI's Soften range is formulated with nourishing ingredients that hydrate, moisturise and restore, when you're in need of bouncy, plump and soft skin.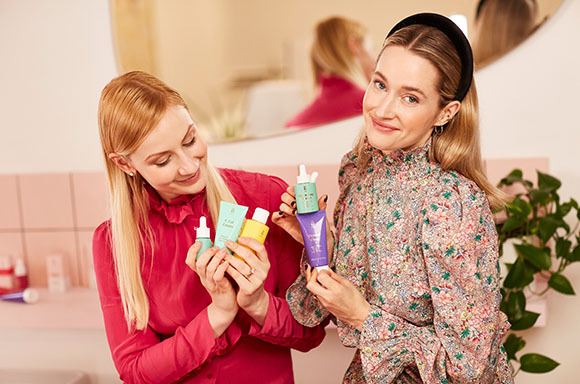 About the Brand
London-based cult skincare brand BYBI was founded by industry insiders Dominika Minarovic & Elsie Rutterford in 2017. BYBI create high performance beauty that impacts your skin, not your planet. BYBI believe in feeding your skin with nourishing, clean, plant-derived ingredients. Their products are designed to target your skin's overall health, with 100% vegan, active formulations that lead to strong, bright and healthy complexions.
BYBI believe that great skincare should not come at a cost to our planet. Their climate conscious approach uses eco-friendly packaging, including sugarcane and glass, and low carbon ingredients. The result? Healthy, happy, glowing skin with minimal impact to the environment. Always: 100% vegan Plant-powered, natural ingredients Cruelty-free Climate Conscious